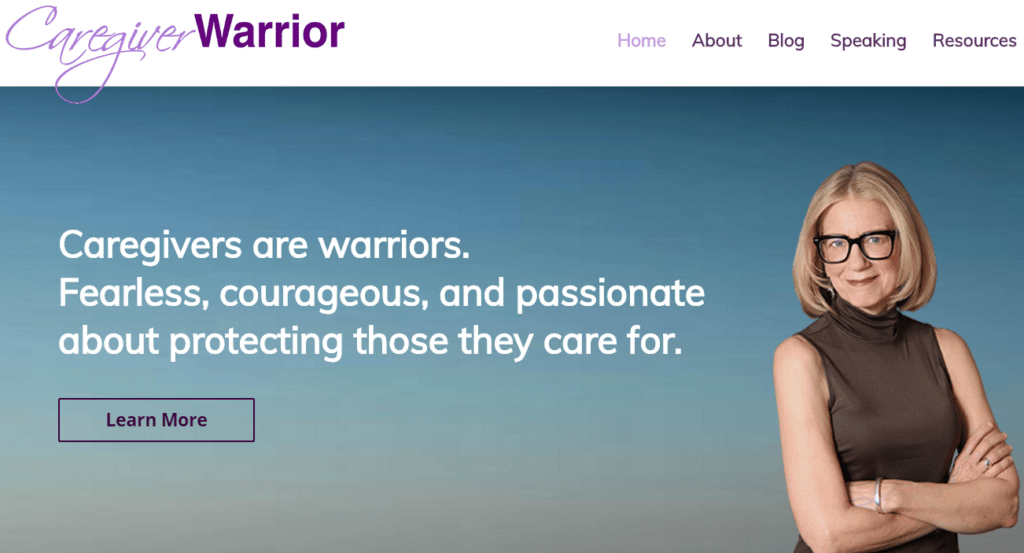 My new Caregiver Warrior website!
Welcome to the new Caregiver Warrior Website! As all caregivers know, one of the most helpful and productive things we can do is step back and take a good look at where we are and how things are going. I decided to do just that with my website and social media presence and realized it was time for a change…I needed a face lift!
Your response to my blog and message has been amazing, and I want to make sure I can continue to share my experience, strength and hope with you in the most exciting and interactive way. I wanted to come up with an improved website that was easier to use, navigate, and share. I think we accomplished this, and I am thrilled with the new look and functionality.
I couldn't have done anything without the help of my website genius Josh and my amazing social media guru Carly. They make me look good and appear like I know what I'm doing in the digital world. Both of them understand, appreciate and share the passion I have about the Caregiving Journey. I'm pretty sure my Dad sent them to me. Thanks, Pop!
In other news, I am working hard to finish my book about my Caregiver Warrior experience, and I'll be diving into the world of podcasting this year featuring inspirational and thought-provoking guests and topics you can grab on on the go. So with this new website, we are off to an exciting new chapter!
I thank all the courageous Caregiver Warriors out there for all you do and your tireless commitment to making the world a better place for everyone you touch. You are angels walking on earth. I'm honored to be in your company.
I value your input and love having you involved in all phases of the Caregiver Warrior community. Please let me know your thoughts about the new look and content. Leave me a message in the comments below, or reach out me on Twitter or Facebook. Remember we are never alone when we have each other.
Much love,
Susanne